S&R is a membership-shopping club modelled after the warehouse shopping chains introduced in the United States.
The core concept of S&R is to deliver significant value to member-customers through an effective and efficient system anchored on aggressive buying, low-cost distribution and streamlined operations.
S&R started with warehouses in four key locations in BGC, Alabang, Congressional, and ASEANA in 2006. Since then, its reputation for offering a unique, streamlined shopping experience has only grown stronger; its warehouses, with their signature, hygienic white and blue design, have become meccas for high-quality imported groceries, food, and lifestyle products.
Fast forward to today, there are now 16 warehouses in the Philippines, a 3-fold increase since its inception. Moving forward, S&R plans to build at least 4 new warehouses a year, with its core focus on NCR and the provinces as its secondary market.
S&R has adopted a warehouse club concept where most of the products offered are in club packs. Majority of the merchandise are imported brand names mostly sourced from the United States. Currently, S&R is the biggest reseller of imported quality products at very competitive prices.
Popular grocery items include fresh produce and fruits, Australian/New Zealand beef, a bevy of Western brands (from cereals to snacks, to soap and sundries), and the biggest assortment of imported chocolate among supermarkets. S&R also boasts the most comprehensive selection of imported wines and spirits among supermarkets. S&R doesn't stop at just groceries; consumer electronics and appliances, along with health and beauty products are also available for purchase.
S&R partnered with Unioil to give additional value to their membership. S&R members can enjoy PHP5.00 discount on gasoline 91, PHP3.00 discount on gasoline 95 and 97, PHP2.50 on diesel.
As 2019 rolls on, S&R continues to grow with no signs of slowing down.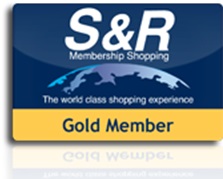 Any individual with 2 valid photo identification card (I.D.) or document is qualified to be a gold member. The extension of the Gold Membership Card applies to any immediate family member of the Primary Gold CARDHOLDER, with 2 valid I.D. showing same residence address as the Primary CARDHOLDER.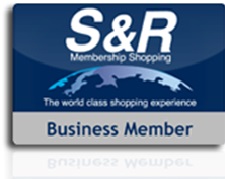 An Owner or Manager of any Licensed Businesses such as the following is qualified to apply for a business membership card.
Sole Proprietorship
Partnership and Corporations
A Director or Manager of a Cooperative or Non-Profit Organization