S&R Membership Shopping

S&R is a membership-shopping club modeled after the warehouse membership shopping chains introduced in the United States.

The core concept is to deliver significant value to member-customers through an effective and efficient system anchored on aggressive buying, low-cost distribution and streamlined operations. S&R provides an expansive selection of imported and local items in value packed sizes to cater to your PERSONAL and BUSINESS needs.
S&R offers high quality products on local and international brand names that guarantee satisfaction, unmatched savings and value for membership delivered always - - - everyday!
An incomparable shopping excitement that just won't stop. Whether you're a Volume Shopper or a Regular Privileged Member of S&R.
S&R offers imported grocery items and extensive selection of premium wines and liquors from all over the world.
S&R stand by its commitment on items such as Local Pork, Poultry, Chilled Beef & Chilled Australian/New Zealand Beef, Poultry, Seafood, Fruits, Vegetables and Breads are always FRESH AND DELIVERED DAILY.
It also has a quality selection of consumer electronics and appliances, branded health and beauty products and in-house brands offering.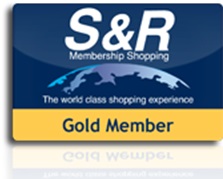 Any individual with 2 valid photo identification card (I.D.) or document is qualified to be a gold member. The extension of the Gold Membership Card applies to any immediate family member of the Primary Gold CARDHOLDER, with 2 valid I.D. showing same residence address as the Primary CARDHOLDER.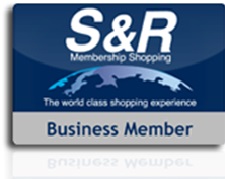 An Owner or Manager of any Licensed Businesses such as the following is qualified to apply for a business membership card.
Sole Proprietorship
Partnership and Corporations
A Director or Manager of a Cooperative or Non-Profit Organization
S & R Imus

S&R Davao

S&R Pampanga

S&R Cebu

S&R Shaw

S&R Aseana-Baclaran

S & R Bonifacio Global City

S&R Alabang

S&R Congressional
Find the nearest Store near you.
We love to hear from you. Please contact us.
S&R Membership Shopping Head Office

S&R Bonifacio Global City
32nd St. 5th Ave., Bonifacio Global City
Taguig, Philippines

TEL NO.: (02) 888-043

FAX NO: (02) 888-0689

WEBSITE: www.snrshopping.com