PUREGOLD ALLOTS P2.6-B CAPEX FOR 2016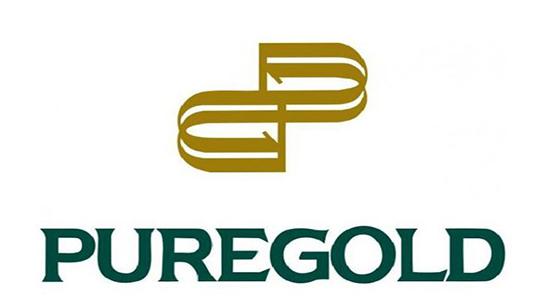 December 11, 2015
By James A. Loyola and Bernie Cahiles-Magkilat
Puregold Price Club Inc. is allotting P2.6 billion for its capital expenditure budget next year, mainly to fund the continuing expansion nationwide of its various retail formats and quick service restaurant chain.In an interview, Puregold vice president for operations Antonio de los Santos said the firm invested P3.4 billion this year but this included P1.5 billion for the acquisition of NE Bodega and Budgetlane in 2015.De los Santos said they are spending P1 billion for the construction of 25 Puregold stores, P1 billion for two S & R Membership Shopping stores, P450 million for 75 Lawson convenience stores, and P150 million for 10 branches of S&R New York Style Pizza restaurants.
The bulk of the expansion will still be in Luzon although they also want to expand operations in Visayas and Mindanao, said De los Santos adding that they have not yet set aside a specific budget for acquisitions for next year.
By the end for the year, the firm expects to have 257 Puregold stores, 9 branches of NE Bodega, 8 Budgetlane branches, 15 to 20 Lawson stores, and 15 branches of S&R.Despite its now bigger base, De los Santos said the firm is seen to grow its revenues and bottomline by double digits in 2016, around the low to mid teens.
Puregold, the country's second largest grocery retailer, reported a 6.5 percent increase in consolidated net income to P3.2 billion for the first nine months of 2015 from the P3 billion earned in the same period last year.
The firm said its consolidated net margins for the first nine months 2015 amounted to 4.8 percent.
"We are excited about the growth prospects for Puregold in 2015. During the first nine months of 2015, we have opened 16 Puregold Stores, 7 S&R QSR stores, 11 Lawson Stores and have acquired the 9 store NE Bodega supermarket and 8 store Budgetlane Supermarket," said Puregold president Vincent Co.
He added that "Puregold only same store sales growth of 3.6 percent for the first nine months 2015 is tracking better than our expectations."
Puregold consolidated net sales increased by 12.6 percent to P67.33 billion for the first nine months of 2015 due to the strong consumer demand from its existing Puregold, S&R stores and pizza stores as well as new stores opened during the year.Income from operations grew 6.6 percent to P4.58 billion in first nine months 2015 from the P4.29 billion generated during the same period last year.
Puregold President Vincent Co also explained that Puregold is going back to a unified branding instead of having various retail formats of Puregold, Puregold Jr. and Puregold Extra into the generic Puregold brand.
This is to eliminate negative impressions from shoppers that the smaller store formats are not as comprehensive in terms of product offering when they are just as complete as its bigger store formats.According to Co, by going for a single brand there will be easier recall and equal treatment for all of its shoppers. This should also avoid any thought of discrimination from among its shoppers.What they would now do is concentrate on adjusting their product assortment to tailor to a particular location.
In addition, Co said the company is pilot testing an online grocery shopping for select AlingPuring store members.
Source: http://www.mb.com.ph/puregold-allots-p2-6-b-capex-for-2016/