COSCO CAPITAL 9-MTH NET UP 15%, RECORD YEAR SEEN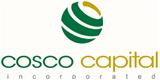 December 1, 2015 9:41 pm
By Kristyn Nika M. Lazo, Reporter
Cosco Capital Inc., the retail holding firm of businessman Lucio Co, saw a 15 percent increase in net income during the first nine months of the year.
Consolidated net income grew by 15 percent to P4.62 billion from P4.03 billion a year earlier. Net income attributable to shareholders advanced by 18 percent to P3.01 billion from P2.55 billion.
The retail business unit accounted for 54 percent of the net income, followed by real estate leasing (24 percent), liquor distribution (13 percent) and specialty retail (14 percent). Revenues climbed by 23 percent to P81.45 billion from P66.28 billion, helped by the retail supermarket business.
Consolidated revenues came mostly from sales by Puregold and S&R stores (83 percent), followed by specialty retail unit Liquigaz and office supplies store Office Warehouse (12 percent). The balance came from liquor distribution and real estate leasing (5 percent).
"All our operating business units are on track to achieve record profits for the year 2015," Cosco President Leonardo Dayao said in a statement.
Supermarket arm Puregold Price Club Inc. saw its net income went up 6.5 percent to P3.2 billion from P3.006 billion on higher sales from 245 Puregold stores, nine S&R Membership stores, and 13 S&R quick service restaurant outlets.
Cosco's real estate leasing unit saw net income improved by 26 percent. Net income from liquor distribution grew by 6 percent.
Source: http://www.manilatimes.net/cosco-capital-9-mth-net-up-15-record-year-seen/232214/