COSCO CAPITAL POSTS RECORD P3-B NET PROFIT FIRST 9 MONTHS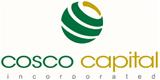 December 1, 2015
By James Loyola
Cosco Capital Inc, the retail holding firm of Mr. Lucio Co, has reported a record attributable net income of P3.01 billion for the first nine months of 2015, 18 percent higher than the P2.55 billion earned in the same period last year.
"All our operating business units are on track to achieve record profits for the year 2015." said Cosco president Leonardo Dayao in a disclosure to the Philippine Stock Exchange.
Cosco's consolidated revenues for the period amounted to P81.45 billion, up 23 percent versus the P66.28 billion generate in the first nine months last year.
For the first nine months of 2015, the Retail business segment from Puregold Price Club and S&R Membership contributed 83 percent of the total revenues followed by Specialty Retail from Liquigaz, the second and Office Warehouse at 12 percent, and the rest coming from Liquor Distribution and Real Estate Leasing business units.
Puregold Group net sales increased by 13 percent to P67.33 billion for the first nine months 2015 due to the strong consumer demand from its 245 Puregold stores and 9 S&R Membership stores and 13 S&R quick service restaurant stores.
As of end September 2015, Puregold Group has a total of 267 stores with a net selling area of about 421,000 square meters.
Cosco's consolidated net income for the first nine months 2015 amounted to P4.62 billion up 15 percent compared to P4.03 billion same period last year.
Net income after taking out minority interest from the Retail business unit contributed 54 percent of the profits followed by Real Estate Leasing 24 percent, Liquor Distribution 13 percent and Specialty Retail with 14 percent.
The net income for the retail business increased by 6.5 percent, real estate leasing rose by 26 percent, liquor distribution grew by 6 percent, respectively, for the nine months 2015.
Source: http://www.mb.com.ph/cosco-capital-posts-record-p3-b-net-profit/