COSCO TAPS BANKER TO ADVISE ITS BOARD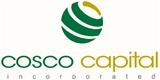 January 13, 2016 8:39 pm
by Katrina Mennen A. Valdez
Lucio Co-led Cosco Capital, Inc. has tapped veteran investment banker Roberto Juanchito Dispo as one of its advisers.
In a disclosure to the Philippine Stock Exchange, Cosco Capital Inc. said on Wednesday that the Dispo's appointment as adviser to the board of directors would take effect January 18.
Dispo was recently named vice chairman and president of Cirtek Holdings Philippines Corp.
He is the former president of First Metro Investment Corp., the investment banking unit of the Ty-controlled Metrobank Group where he served for nearly two decades.
Dispo previously worked with the government as deputy treasurer and also held positions in the Defense and Trade departments.
He is also a former president of the Money Market Association of the Philippines and is currently the chairman of Capital Markets Development Committee of FINEX.
"Mr. Dispo is a seasoned investment banker with extensive experience in capital raising, investments, strategic acquisition, and asset management," Cosco said.
"Cosco Capital, Inc. believes that Mr. Dispo's broad experience in investments, strategic acquisition and management including his previous position as Deputy Treasurer of the Philippines could provide the Board with expert guidance to be a more competitive conglomerate in the Philippine market," it added.
The holding firm's interests include Puregold Price Club, Inc. and S&R Membership Shopping. Its portfoluo also includes real estate and property leasing, liquor distribution, oil and mining, and specialty retail ventures.
Source: http://www.manilatimes.net/cosco-taps-banker-to-advise-its-board/239208/