LUCIO CO'S COSCO NETS P3-B IN JAN-SEPT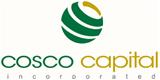 ABS-CBNnews.com
Posted at 12/01/15 2:51 PM
MANILA - Cosco Capital Inc. of businessman Lucio Co posted an 18 percent increase in its nine-month profit this year.
Cosco said its net income to equity holders reached P3.01 billion in the first nine months of 2015, up from the P2.55 billion posted in the same period in 2014.
"All our operating business units are on track to achieve record profits for the year 2015," said Cosco president Leonardo Dayao.
The firm's consolidated revenues in the period reached P81.45 billion, up 23 percent from the P66.28 billion last year.
Its retail business segment from Puregold and S&R contributed 83 percent of the total revenues, followed by Specialty Retail from Liquigaz at 12 percent, and the rest coming from liquor distribution and real estate leasing business units.
The net sales of Puregold Group increased by 13 percent to P67.33 billion for the first nine months 2015 driven by strong consumer demand from its 245 Puregold stores and nine S&R Membership stores and 13 S&R QSR stores.
As of end September 2015, Puregold Group has a total of 267 stores with a net selling area of about 421,000 sqm.
Source:http://news.abs-cbn.com/business/12/01/15/lucio-cos-cosco-nets-p3-b-in-jan-sept